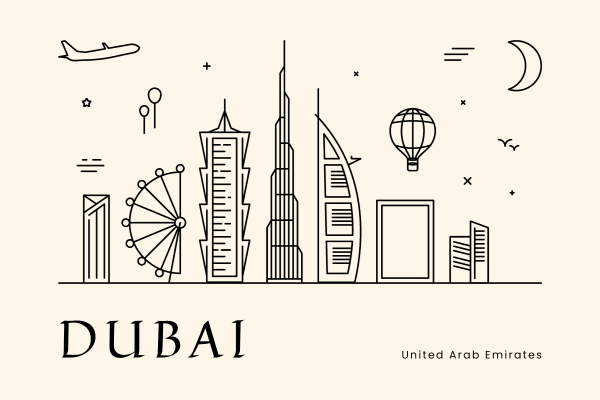 30 Oct

How to plan family holidays in Dubai ?

Are you looking for the ultimate family holidays in Dubai that combines adventure, relaxation, and unforgettable memories? Look no further! Dubai is the place to be, and we invite you to experience the magic of this incredible city with your loved ones.
Why family holidays in Dubai can be most unforgettable memories?
Year-Round Sunshine : Dubai boasts a sunny climate throughout the year, making it a perfect destination for your family vacation, no matter the season.
Amazing Beaches : Golden sands and crystal-clear waters await you at Dubai's stunning beaches. Build sandcastles, swim, or simply soak up the sun.
Iconic Landmarks : Get ready to explore world-famous landmarks like the Burj Khalifa, Palm Jumeirah, and the Dubai Fountain, all of which will leave your family in awe.
Family-Friendly Activities : From thrilling water parks to indoor skiing, Dubai offers an array of family-friendly activities suitable for all ages.
Cultural Experiences : Immerse your family in Emirati culture by visiting heritage villages, souks, and trying local cuisine.
Safe and Welcoming : Dubai is known for its safety and hospitality. Feel secure while exploring the city with your loved ones.
Diverse Shopping : Shop 'til you drop in Dubai's world-class malls, and don't forget to explore the vibrant traditional markets for unique souvenirs.
Delicious Dining : Savor a diverse range of international and local cuisine at Dubai's restaurants and street food stalls.
Family-Friendly Accommodations : Dubai offers a wide range of family-friendly accommodations to suit all budgets. From luxurious resorts with kid's clubs to cozy apartments with kitchen facilities, you'll find the perfect place to stay. To make reservation with us, click here.
What kind of visa is required for a family holidays in Dubai ?
Dubai offers tourist visas to travelers visiting the country for family holidays in Dubai. You can have single-entry and multiple-entry visas, depending on your needs. If you are visiting Dubai Jumeirah Villa for a vacation, a tourist visa should be obtained from the official Dubai visa authority.
You will find several vacation homes in Dubai for accommodation. Submit the application form and wait for the approval from the authority. Generally, the tourist visa is given within 3 to 4 working days from the date of submission.
How do I plan a family holidays in Dubai from outside Dubai ?
The first thing that you have to identify is the location. Choose the place depending on the activities you want to try during your Dubai holiday. Downtown Dubai has exciting places to spend quality time with your families. Go to the Water park, visit Burj Khalifa, spend the day in the Dubai Parks and Resort, Hope on the Dubai tourist bus, skydiving, and many adventure sports are organized in Dubai for travelers.
If you plan to stay outside Dubai during your vacation, then rent a car in Dubai. Private cars will offer you quick access to important places. You can have the car with you all the time so there is no need to wait for the taxis to go to the following location.
Can we rent out villas for families not so wealthy for family holidays in Dubai ?
Yes. Renting villas during the Dubai vacation would be a good decision. Jumeirah has numerous villas in Dubai for rent offered to travelers visiting the place on holiday. However, the cost of the vacation villas in Dubai for rent is directly linked to the demand for the property. Travelers are advised to book the villas for rent in Dubai in advance to get a heavy discount on the pre-booking.
Do I get basic amenities like a rented car, servant, white goods, and other facilities like a home for rented villas ?
It is advisable to communicate clearly about the facilities in the rented package. Because only some of the villa owner offers the facilities at a price, you may have to obtain the additional facilities by paying extra charges. Basic amenities such as parking facilities, access to a pool, breakfast, and toiletries may be included. Other services may have offered to you on demand.
Can I pre-book Dubai villa in advance? How many days in advance?
Yes. You can pre-book Dubai Villa, pay the rent amount in advance, and pre-booking reserves your name on the property. Also, Airbnb Dubai apartments are cheaper options available for travelers. Even if the demand rises later, your villa will be available for the holiday. It is recommended to book the villa at least one week before you visit Dubai. The owner will have sufficient time to prepare the rental agreement in your name.