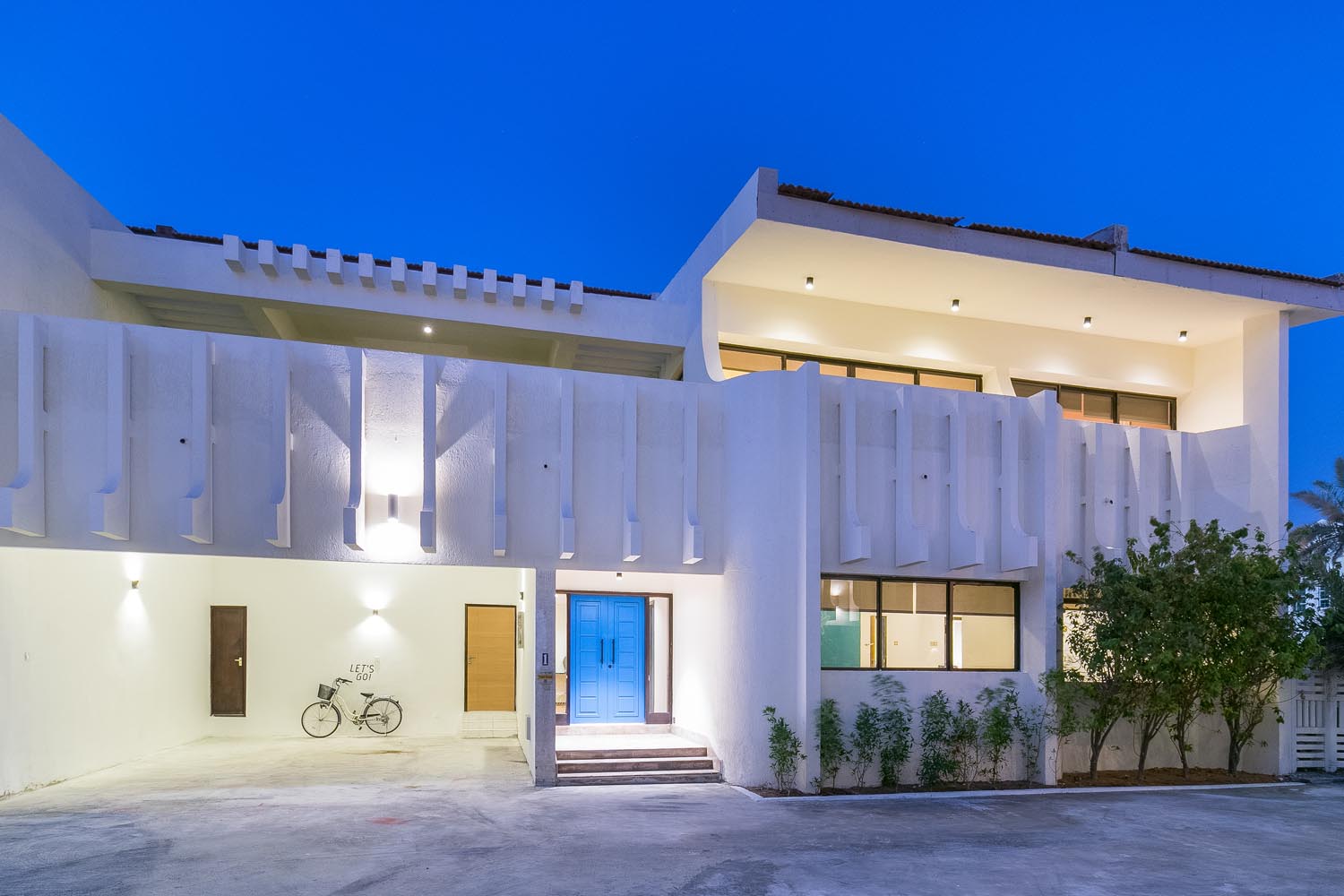 PRIVACY STATEMENT
The effective date of this Privacy Statement (the "Policy") is Aug 31, 2021
Protecting your privacy is important to ALICE'S and our employees. Please take a few minutes to review this Policy before using www.alices-wonderland.com (the "Site"). By using the Site, you are consenting to the collection, use, and disclosure of your Personal Information as set forth here. If you do not agree with this, please do not use the Site.
Scope of Policy
Terms and Conditions
This Policy is part of the terms and conditions for the Site.
Privacy Notices
This Policy includes any separate privacy notices and/or notices posted on particular pages of this Site that may provide more detail regarding the Personal Information we collect on those pages, why we need that information, and choices you may have about the ways we use that information.
Other Agreements
When you sign up to use a special feature of the Site, you may be asked to expressly consent to special terms, for example, by checking a box or clicking on a button marked, "I agree." This separate agreement will supplement or amend this Policy, but only with respect to the matters governed by such separate agreement.
Links to Other Sites
This Site contains links to other third-party websites. This Policy does not apply to such unaffiliated websites.
Access to Site from Outside the United States
Your Personal Information is currently collected and stored on servers located in the United States, although we may transfer your Personal Information to our service providers and others located in the United States or another country for the purposes described in this Policy. No matter where your Personal Information is collected, used, transferred or stored, if it was collected through this Site, it will be protected by the terms of this Policy.
BY USING THIS SITE, YOU ARE CONSENTING TO THE COLLECTION, USE, TRANSFER AND STORAGE OF YOUR PERSONAL INFORMATION IN OR TO THE UNITED STATES OR TO ANY OTHER COUNTRY IN THE WORLD SUBJECT TO THE TERMS OF THIS POLICY.
Types of Information We Collect
"Personal Information" refers to information that identifies you personally, alone or in combination with other information available to us. Examples of Personal Information include your name, address, and email address.
Information You Volunteer
ALICE'S WONDERLAND collects Personal Information you knowingly and voluntarily provide when you use this Site. For example, we may collect the Personal Information you submit when you register with this Site and/or contact us with questions.
Information Sent by Your Web Browser
We collect information that is sent to us automatically by your Web browser. This information typically includes your IP address (identifies your computer's "location" and may be linked to account information that identifies you personally), the identity of your Internet service provider, the name and version of your operating system, the name and version of your browser, the date and time of your visit, and the pages you visit. Please check your browser if you want to learn what information your browser sends or how to change your settings.
Cookies and Similar Technologies
We use "cookies" and other Web technologies to collect information and support certain features of this Site.
Generally, the information we collect using these Web technologies does not identify you personally. If, however, you have created a user identity, for example, by registering on this Site, we may link the information we collect using these Web technologies to other information that identifies you personally.
Generally, if you do not wish to receive cookies, you may set your browser to reject cookies or to alert you when a cookie is placed on your computer. Although you are not required to accept cookies when you visit this Site, you may be unable to use all of the functionality of this Site if your browser rejects cookies.
How We Share Personal Information
Third-Party Vendors
We may share Personal Information collected through this Site with third-party vendors who act for or on behalf of ALICE'S WONDERLAND. These third-party vendors may need information about you to perform their functions.
ALICE'S WONDERLAND Related Companies
When you provide Personal Information through this Site we may share your Personal Information with ALICE'S WONDERLAND employees and any related companies. Any ALICE'S WONDERLAND related company is required to handle information collected through this Site in accordance with this Policy and the privacy preferences you have expressed to us. Accordingly, if we share your Personal Information with a related company, it will use your information only as permitted under this Policy (and any applicable Privacy Notices) and will honor the privacy preferences you have expressed to us.
Business Negotiations/Transfers
We may contemplate, for strategic or other reasons, selling, buying, merging, or otherwise reorganizing one or more of our businesses. In negotiating with a third party about entering into such an arrangement, we may need to disclose your Personal Information. In such cases, we will take reasonable measures to protect the Personal Information we disclose, for example, by requiring a prospective purchaser to sign a non-disclosure agreement limiting the use and protecting the confidentiality of the Personal Information.
Your Personal Information may also be transferred to a successor organization if, for example, we transfer the ownership or operation of this Site to another organization or if we merge with another organization. If such a transfer occurs, the successor organization's use of your Personal Information will still be subject to this Policy and the privacy preferences you have expressed to us.
Compliance with Laws and Protection of Our Rights and the Rights of Others
We may disclose your Personal Information when we, in good faith, believe disclosure is appropriate to comply with the law, a court order, or a subpoena. We may also disclose your Personal Information to prevent or investigate a possible crime, such as fraud or identity theft; to protect the security of this Site; to enforce or apply our Terms and Conditions or other agreements; or to protect our own rights or property or the rights, property or safety of our users or others.
As Described in a Privacy Notice
We reserve the right to disclose your Personal Information as described in any Privacy Notice posted on the Web page where you provide that information. By providing your Personal Information on that Web page, you will be consenting to the disclosure of your Personal Information as described in that Privacy Notice.
How to Access, Update or Correct Your Personal Information
If you have registered with this Site, you may be able to access, update, or correct your Personal Information through your account settings. Otherwise, you may need our help. We will respond to you within a reasonable time and, in any case, within the time limits established by applicable law. We may ask you for additional information to verify your identity. In most cases, we will provide access and correct or delete any inaccurate information you discover. In some cases, however, we may limit or deny your request if the law permits or requires us to do so or if we are unable to verify your identify.
Steps We Take to Safeguard Your Personal Information/Security
We maintain reasonable administrative, physical, and technological measures to protect the confidentiality and security of Personal Information you submit on or through this Site. Unfortunately, no website, server or database is completely secure or "hacker proof." We therefore cannot guarantee that your Personal Information will not be disclosed, misused or lost by accident or by the unauthorized acts of others.
Children Under the Age of Thirteen
The Site is not intended for children or minors under the age of thirteen years. We do not knowingly collect Personal Information from, or market online to, children under 13.
This Policy May Change
We reserve the right to update or modify this Policy at any time, without prior notice, by posting the revised version of this Policy behind the link marked "Privacy Policy" at the bottom of each page of the Site. Your continued use of this Site after we have posted the revised Policy constitutes your agreement to be bound by the revised Policy.
Contact Us
If you have questions about this Privacy Statement, please contact our Compliance Department at write to us at ALICE'S WONDERLAND
TERMS AND CONDITIONS
The effective date of this Terms and Conditions Agreement (the "Terms and Conditions") is Aug 31, 2021.
Your Acceptance of These Terms and Conditions
Please take a few minutes to review, understand and accept the Terms and Conditions before using alices-wonderland.com(the "Site"). By using the Site, you agree to these Terms and Conditions. If you do not agree to these Terms and Conditions, please do not use the Site.
Your Acceptance of Our Privacy Policy
By agreeing to these Terms and Conditions, you agree to the terms of our Privacy Policy Before using this Site, please carefully review our Privacy Policy.
Your Consent to Other Agreements
When you sign up to use a special feature of this Site, you may be asked to expressly consent to special terms, for example, by checking a box or clicking on a button marked, "I agree." This separate agreement will supplement or amend these Terms and Conditions, but only with respect to the matters governed by such separate agreement.
Ownership of This Site and Its Content/Copyright Notice
This Site and its content are protected under applicable intellectual property and other laws. All Content and related intellectual property rights are the property of ALICE'S WONDERLAND or its licensor. Except as otherwise provided herein, no content may be used, copied, reproduced, distributed, republished, downloaded, modified, displayed, posted or transmitted in any form or by any means without our express prior written permission.
Trademark Notice
The names and logos of ALICE'S WONDERLAND products and services; all graphics; all button icons; and all trademarks, service marks and logos appearing within this Site, unless otherwise noted, are trademarks (whether registered or not), service marks and/or trade dress of ALICE'S WONDERLAND (the "Marks"). All other trademarks, product names, company names, logos, service marks and/or trade dress mentioned, displayed, cited or otherwise indicated within this Site (the "Third Party Marks") are the property of their respective owners. You are not authorized to display or use the Marks or the Third Party Marks in any manner without prior written permission.
Your Obligations
To the extent that you provide personal information to EDEN, you agree that it will be true, accurate, current, and complete and that you will update all personal information as necessary.
To the extent that you create an account through this Site, you understand and agree that any account you create, including your username and password, are personal to you and may not be used by anyone else. You are responsible for maintaining the confidentiality of your username and password and are fully responsible for all activities that occur under your username and password by you or by anyone else using your username and password, whether or not authorized by you. You agree to change your password immediately if you believe that your password may have been compromised or used without authorization. You also agree to immediately inform us of any apparent breaches of security such as loss, theft or unauthorized disclosure or use of your username or password by contacting us.
You agree to use this Site in a manner consistent with any and all applicable rules and regulations. You agree not to upload or transmit through this Site any computer viruses, trojan horses, worms or anything else designed to interfere with, interrupt or disrupt the normal operating procedures of a computer. Any unauthorized modification, tampering or change of any information, or any interference with the availability of or access to this Site is strictly prohibited. We reserve all rights and remedies available to us.
Disclaimers
WE MAKE NO REPRESENTATIONS OR WARRANTIES WITH RESPECT TO THIS SITE OR ITS CONTENT, OR ANY PRODUCT OR SERVICE AVAILABLE ON OR PROMOTED THROUGH THIS SITE. THIS SITE AND ALL OF ITS CONTENT ARE PROVIDED ON AN "AS IS," "AS AVAILABLE" BASIS, WITHOUT REPRESENTATIONS OR WARRANTIES OF ANY KIND. TO THE FULLEST EXTENT PERMITTED BY LAW, EDEN, ITS AFFILIATES, AND THEIR SERVICE PROVIDERS AND LICENSORS DISCLAIM ANY AND ALL REPRESENTATIONS AND WARRANTIES, WHETHER EXPRESS, IMPLIED, ARISING BY STATUTE, CUSTOM, COURSE OF DEALING, COURSE OF PERFORMANCE OR IN ANY OTHER WAY, WITH RESPECT TO THIS SITE, ITS CONTENT, AND ANY PRODUCTS OR SERVICES AVAILABLE OR PROMOTED THROUGH THIS SITE. WITHOUT LIMITING THE GENERALITY OF THE FOREGOING, EDEN, ITS AFFILIATES, AND THEIR SERVICE PROVIDERS AND LICENSORS DISCLAIM ALL REPRESENTATIONS AND WARRANTIES (A) OF TITLE, NON-INFRINGEMENT, MERCHANTABILITY AND FITNESS FOR A PARTICULAR PURPOSE; (B) RELATING TO THE SECURITY OF THIS SITE; (C) THAT THE CONTENT OF THIS SITE IS ACCURATE, COMPLETE OR CURRENT; OR (D) THAT THIS SITE WILL OPERATE SECURELY OR WITHOUT INTERRUPTION OR ERROR.
WE DO NOT REPRESENT OR WARRANT THAT THIS SITE, ITS SERVERS, OR ANY TRANSMISSIONS SENT FROM US OR THROUGH THIS SITE WILL BE FREE OF ANY HARMFUL COMPONENTS (INCLUDING VIRUSES).
WE DO NOT MAKE ANY REPRESENTATIONS OR WARRANTIES AGAINST THE POSSIBILITY OF DELETION, MIS-DELIVERY OR FAILURE TO STORE COMMUNICATIONS, PERSONALIZED SETTINGS, OR OTHER DATA. YOU ACCEPT THAT OUR SHAREHOLDERS, OWNERS, OFFICERS, DIRECTORS, EMPLOYEES AND OTHER REPRESENTATIVES SHALL HAVE THE BENEFIT OF THIS CLAUSE.
APPLICABLE LAW MAY NOT ALLOW THE LIMITATION OF CERTAIN WARRANTIES, SO ALL OR PART OF THIS DISCLAIMER OF WARRANTIES MAY NOT APPLY TO YOU.
Limitation of Liability
TO THE FULLEST EXTENT PERMITTED BY APPLICABLE LAWS WE, ON BEHALF OF OUR DIRECTORS, OFFICERS, MANAGERS, EMPLOYEES, AGENTS, SUPPLIERS, LICENSORS AND SERVICE PROVIDERS, EXCLUDE AND DISCLAIM LIABILITY FOR ANY LOSSES AND EXPENSES OF WHATEVER NATURE AND HOWSOEVER ARISING INCLUDING, WITHOUT LIMITATION, ANY DIRECT, INDIRECT, GENERAL, SPECIAL, PUNITIVE, INCIDENTAL OR CONSEQUENTIAL DAMAGES; LOSS OF USE; LOSS OF DATA; LOSS CAUSED BY A VIRUS; LOSS OF INCOME OR PROFIT; LOSS OF OR DAMAGE TO PROPERTY; CLAIMS OF THIRD PARTIES; OR OTHER LOSSES OF ANY KIND OR CHARACTER, EVEN IF WE HAVE BEEN ADVISED OF THE POSSIBILITY OF SUCH DAMAGES OR LOSSES, ARISING OUT OF OR IN CONNECTION WITH THE USE OF THIS SITE. YOU ASSUME TOTAL RESPONSIBILITY FOR ESTABLISHING SUCH PROCEDURES FOR DATA BACK UP AND VIRUS CHECKING AS YOU CONSIDER NECESSARY. THIS LIMITATION OF LIABILITY APPLIES WHETHER THE ALLEGED LIABILITY IS BASED ON CONTRACT, TORT (INCLUDING NEGLIGENCE), STRICT LIABILITY OR ANY OTHER BASIS.
IF ANY PART OF THIS LIMITATION ON LIABILITY IS FOUND TO BE INVALID OR UNENFORCEABLE FOR ANY REASON, THEN THE AGGREGATE LIABILITY OF THE RELEASED PARTIES FOR LIABILITIES THAT OTHERWISE WOULD HAVE BEEN LIMITED SHALL NOT EXCEED TEN DOLLARS ($10.00).
Links to Third-Party Websites
This Site contains links to other websites operated by nonaffiliated organizations. Because we have no control over such third-party websites, we are not responsible for the availability of those websites and do not endorse and are not responsible or liable for any content, advertising, services, products, or other materials on or available from such websites or any damage or loss caused or alleged to be caused thereby. These Terms and Conditions do not apply to your use of third-party websites.
Modification and Discontinuation
We reserve the right at any time to modify, edit, delete, suspend or discontinue, temporarily or permanently this Site (or any portion thereof) and/or the information, materials, products and/or services available through this Site (or any part thereof) with or without notice. You agree that we shall not be liable to you or to any third party in such event.
Waiver
Our failure at any time to require performance of any provision of these Terms and Conditions or to exercise any right provided for herein will not be deemed a waiver of such provision or such right. All waivers must be in writing. Unless the written waiver contains an express statement to the contrary, no waiver by ALICE'S WONDERLAND of any breach of any provision of these Terms and Conditions or of any right provided for herein will be construed as a waiver of any continuing or succeeding breach of such provision, a waiver of the provision itself, or a waiver of any right herein.
Severability
If any provision of these Terms and Conditions is held by a court of competent jurisdiction to be contrary to law, such provision will be changed and interpreted so as to best accomplish the objectives of the original provision to the fullest extent allowed by law and the remaining provisions of these Terms and Conditions will remain in full force and effect.
Governing Law, Jurisdiction and Venue
These Terms and Conditions will be governed under the laws of the COURT OF ENGLAND without regard to its conflicts of law provisions. All actions or proceedings arising out of or relating to these Terms and Conditions will be venue exclusively in the LONDON, ENGLAND. You hereby irrevocably consent and submit to the personal jurisdiction of said courts for all such purposes. However, we retain the right to bring legal proceedings in any jurisdiction.
Indemnity
You agree to defend, indemnify and hold ALICE'S WONDERLAND, its subsidiaries, and affiliates, and their respective officers, agents, partners and employees, harmless from any loss, liability, claim, or demand, including reasonable attorneys' fees, made by any third party due to or arising out of your use of this Site in violation of these Terms and Conditions and/or arising from a breach of these Terms and Conditions and/or any breach of your representations and warranties set forth above and/or if any material that you post using this Site causes us to be liable to another. We reserve the right to defend any such claim, and you agree to provide us with such reasonable cooperation and information as we may request.
These Terms and Conditions May Change
We reserve the right to update or modify these Terms and Conditions at any time, without prior notice, by posting the revised version to this Site. The changes will be effective as of the date we post the revised version on this Site. Your continued use of this Site after we have posted the revised Terms and Conditions constitutes your agreement to be bound by the revised Terms and Conditions.
Entire Agreement
These Terms and Conditions (together with our Privacy Statements/Notices and any click-through agreements applicable to you) contain the entire understanding and agreement between you and ALICE'S WONDERLAND with respect to this Site and supersede all previous communications, negotiations, and agreements, whether oral, written, or electronic, between you and ALICE'S WONDERLAND with respect to your use of this Site.
Contact Us
If you have questions about these Terms and Conditions, please contact our Compliance Department write to us at ALICE'S WONDERLAND